If you are here to know what is the best Shopify SEO Apps right now in the market, we have got you covered. Shopify is one of the most popular e-commerce choices for anyone who wants to dive into building up a store.
Nowadays, setting up a Shopify store is easier than before, within a day your store is ready to take on the market. However, the easier it has become to open your online store, the more competition in the market has increased. To stand out, you can't just rely on branding, aesthetics, or the service and quality you are providing. You have to move a little forward and go deeper into the store ranks in various search engines. In other words, you have to work on the SEO optimization of your store. So that, you rank at a high position in search engines.
To be listed on the top searches is the main task in itself. Especially, when competing without significant marketing budgets or having small budgets compared to larger companies. However, the same rules are applied when it comes to increasing search rank and traffic. In this article, you'll find the best Shopify SEO Apps that can be used by any business, professional, or individual.
Top Best Shopify SEO Apps
SEO (Search Engine Optimization) as we all know is a set of practices or techniques that are designed to increase or improve the visibility and positioning of web pages in organic search results. Increasing traffic organically is the prominent way for the audience to discover your content and stay loyal to you because they appreciate and find your content or store valuable. A good SEO strategy is essential for improving the quality and quantity of website traffic and higher rank amongst SERP results.
The importance of using SEO for your Shopify store is similar to any SEO-optimized website.
If you have used right SEO techniques then there are higher percentage of chances that you will reach more target audiences.
It builds your brand, branding not only means what we see in the website like visuals, designs, etc but all include the technical aspect. Like speed loading, images alt text, meta tags, etc that's where SEO comes into scene.
Ultimately it enhances user experience with smooth navigation, speed loading, and more.
It is an essential step in marketing and using SEO automatically reduces the expenses on advertising. You will gain organic traffic through SEO.
1. SEO Doctor
SEO Doctor-Image Optimizer is top in our list of best Shopify SEO Apps. If you are struggling to rank high on search engines or get traffic for your Shopify store, then SEO Doctor is the app. It not only finds and fixes all SEO issues to increase stores' ranking including SEO Meta titles, and descriptions. But it also tackles sitemap, structured data (JSON LD), image optimizing, and 404 monitor. Moreover, it is an automated SEO Optimizer that automatically scans and fixes broken links on your store and optimizes the store for faster ranking.
SEO Doctor is a simple to use Shopify app that has tons of features which makes it an overall SEO master. It has both free and paid plans, the key difference is the automation. In the free plan, you will have to run SEO audit manually, however you get auto processes in the paid version.
Key Features:
Meta Tags – SEO Meta Titles and Description Fixing
Sitemap Submission
Google webmaster tools (Google Search Console) integration
JSON LD Data Support
Google Page Speed Integration
404 Error Tracking and Fixing (Broken links)
Fix Alt Tag Image
Google Mobile-Friendly Test
2. SPO (SEO Product Optimizer)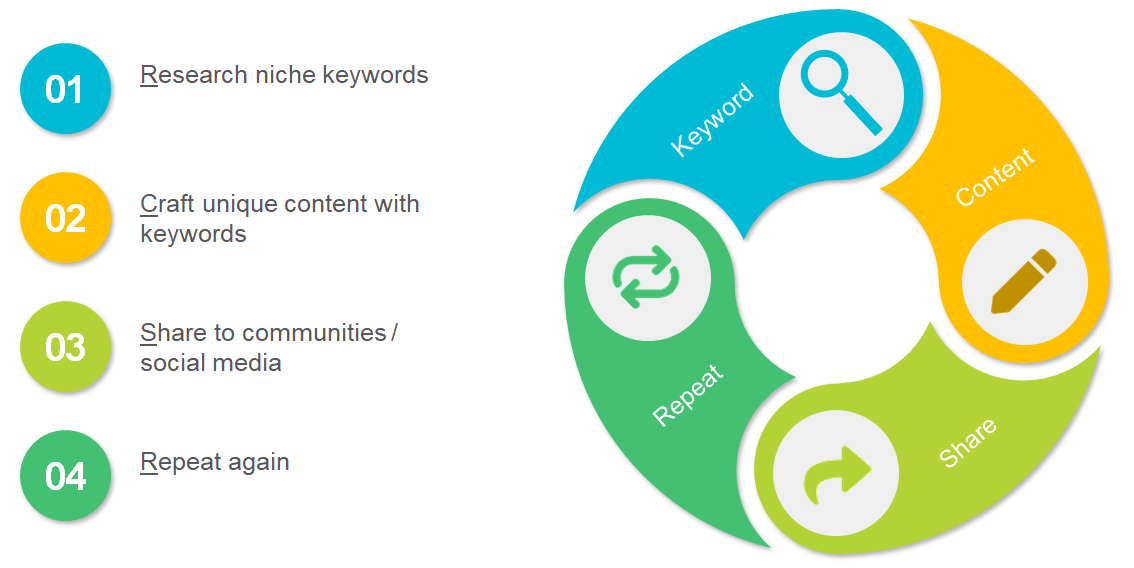 SEO Product Optimizer (SPO) is developed to generate more traffic from social media and seo. It includes custom social media link previews, optimization of posts for sharing on major social media platforms. It effortlessly fixes missing twitter cards, SMS links, and more with one-click rewriting. Another highlight feature of this Shopify seo tool is the niche keyword suggestion.
If you are a learner or inexperienced in keyword research then SPO can be one of the best apps for Shopify SEO. It suggests targeted keywords by Google search data based on the performance of the keywords and cost-per-click by country. Apart from this, the Shopify seo app also integrates with Amazon, Bing, Twitter, Google Trends, etc. SEO Product Optimizer comes with both free and basic (paid) versions. Besides, even the free version provides an array of benefits.
Key features:
Focus Keyword Insertion
Structured Data (JSON LD)
NICHE Keywords Suggestion
Custom Social Media Link Preview
Bulk Edit Product Link Preview
Effective SEO Advice
3. SEO Booster
SEO Booster is the ultimate SEO Marketing and one-size-fits-all Shopify SEO app. It is a perfect and functional option for SEO beginners, offering all types of optimization within minutes. SEO Booster's most capable feature is that it goes beyond managing SEO keywords as they apply to general stats it optimizes them for precise geographical areas. Further, covering automatic alt texts, tags, bulk management, 404 links fixes, and so much more. It is an all-rounder app for Shopify SEO.
Moreover, the Shopify SEO app does seo scanning and provides extensive SEO reports. Apart from that, improves your site with sitemap integration, bulk image edits, and prioritized to rank higher from Google bots. Try out SEO Booster with a 7-day free trial period to test how well the app merges with your workflow.
Key Features:
Easy-to-navigate app interface
SEO Scan and Suggestions
JSON-LD Support
Auto Alt-tags
Mobile-friendly experience
Keyword Management
Invalid link Management
4. SEOAnt SEO & Image Optimizer
SEOAnt SEO & Image Optimizer is an all-in-one Shopify SEO tool. Add the app to your store and run a whole simple SEO checkup for your site. When it comes to the best Shopify SEO apps then there are tons of well-stocked with great features in the market. The SEOAnt is not one to lag behind, offering various functions and features for SEO optimization. It is the best seo app for Shopify as it includes bulk edit image alt text, broken link manager, JSON LD Structured data, and lots more.
Besides, it provides a detailed SEO report that gives a clear seo score and helps in ensuring your site is more visible by managing and improving. Further, SEOAnt does an on-page SEO scan to check how your SEO is performing, other than that, it helps you to boost Google SEO Traffic by creating more Google SEO-friendly product and blog pages. The app is free to install however based on the features or service charges that will apply. So, try it for yourself and see how it works for you. 
Key Features:
PageSpeed Checker
Structured data & Rich Snippet
Detailed SEO Report
On-page SEO Scan
Bulk Edit Alt text & Meta Elements
SEO Meta Elements Automated Templating
Broken Link Management
5. Smart SEO
Want to be the Smart one when it comes to SEO optimizing your site? With Smart SEO, you can not only be smart but fast to automate the daunting SEO tasks, improve rankings, drive traffic, and boost sales. For optimizing the Shopify store, the Smart SEO app use seo tools and image optimization.
It generates seo alt tags, fixes broken links, manages sitemap, and optimizes store images. Further, it also automatically generates meta tags, so that you don't have to worry about it. Smart SEO is great if you are a store with multi-language support, as it optimizes multi-language meta tags. It claims to decrease the time you spend on seo by more than 80% and is trusted and reviewed by thousands of users.
Key Features:
On-site SEO Optimization
Generate Meta Tags
Multi-language support
Structured Data Generation
Sitemap Support
Image Alt tags Generation
Broken Links
Remove Microdata
6. Plug In SEO
Plug-In SEO is amongst the highest-rated Shopify SEO apps with an easy-to-use interface for maximizing the site's SEO. It has everything you need for on-page SEO such as image alt text, schema, broken link check, meta tags, search console, and more. Plug-In SEO has unique templating technology that allows you to bulk edit meta tags for thousands of products/blog pages in minutes. Further, it provides to see the track rankings and traffic analytics directly inside your plug-in seo account with 1-click Google Search Console integration.
Plug-In SEO has more amazing features that make it a perfect app for managing SEO optimization, driving traffic, and improving search rankings for your online store. It claims to have proven the increase in traffic in their search engine impressions & indexed pages as measured by search console.
Key Features:
Structured data/JSON-LD Schema Markup
Bulk meta titles & descriptions editor
Keyword Tool & suggestions
Detect & fix broken links
Google Search Console
Periodic SEO Scan/Audits
Supports Multilingual/Non-English Language SEO
Top rated support & training videos
7. SEO Suite: Image Optimizer Page Speed
Avada SEO Suite is the most featured Shopify SEO app that will help you outrank your competitors. With this app, you can compress images and auto-insert alt tags to your images to improve ranking on google images. Further, it comes with a new feature that makes your web pages fast on all devices and is said to be proven to improve performance store.
Additionally, it provides auto-optimized meta tags for four pages including product, blog listing, single blog page, and collection. The app also includes site verification, redirecting 404 pages, detailed seo analysis, image optimization, and more. SEO Suite is the best seo app for Shopify that improves website loading speed, store ranking, and conversion.
Key Features:
Page Speed Up
Optimize Image Alt tag
Image Optimization
Google Structured data
Meta tags
Site verification
Social meta
HTML sitemap
Redirect 404 pages
8. SEO King
As the name implies, SEO King provides the best SEO tools that increase traffic and sales. With sitemaps, JSON-LD, SEO-friendly URLs, bulk edit alt texts, and product metadata, it is the king of SEO. Besides, you can also bulk resize and compress product images without experiencing quality reduction. In addition, you can add logos/watermark to your photo for copyright and disable right-click to prevent photo theft. Furthermore, scan & add popular keywords with Google Al to your photo filenames and alt texts. SEO King optimizes your entire shop in one click, just sit back and see your blog articles, products, images, and everything in your site getting SEO optimized.
Key Features:
ALT Texts manager
Product meta titles and descriptions manager
JSON-LD Microdata manager
Sitemap manger
Product Image Optimization
SEO Issues Scan
Optimize your entire shop in one click
Keywords manager
Disable right-click to prevent photo theft
9. TinyIMG SEO & Image Optimizer
SEO Optimization is not just limited to high-rank keywords, to excel in-store optimization means to extend it towards images that are used. Let's not forget, the pictures hold your store's appeal (other than the visual branding) and impact the efficiency of the site more than we can depict. So, using high-quality images might be good but it takes a long time to load. After putting in lots of effort for organic traffic, you don't want to lose your customers because of loading speed. That's where TinyIMG SEO & Image optimizer app comes into. It transforms your page loading time into fast speed by image compression without reducing the quality. 
Additionally, it allows you to optimize images automatically, resize photos, metadata optimization, generate reports on the store's page speed and SEO. Alongside, provide suggestions to fix any found issues. Image Optimizer not only improves SEO but increase site speed to make your Shopify store rank higher in search engine.
Key Features:
Auto Optimization
SEO & page speed store audit
App script control
SEO Metadata optimization
JSON LD Microdata
Broken Link Redirect
10. SEO Manager
Everything you will need to optimize your Shopify store SEO is right here within your reach as SEO Manager. SEO Manager is a versatile Shopify SEO app that provides practical features. It makes it easy for you to understand and implement SEO measures that will help stores rank better in search engines. Moreover, the app is a supercharged SEO tool with SEO scan, keyword suggestions, meta content tools, search analytics, Google search console connection, and more.
This app allows merchants to take control of how search engines perceive their store and gives them real-time feedback on your seo efforts. With the step-by-step tour that guides you through their features, they also offer comprehensive help to further your understanding of SEO. 
Key Features:
Enable custom titles and descriptions
Detect SEO problems and alt text issues
Automatically identify and repair 404 error
JSON-LD Data Support
Google Sitemap Submission
Integrated Google Search Console analytics
Keyword Suggestions
Final Words
We hope to have given you some insight into what types of best Shopify SEO Apps are there in the Shopify market and what advances they have to improve your site's traffic and ranking. As you can see, there is a wide variety of seo apps available that cater to a mass of needs and workflow. Whether you want to dive into little detailings or take an easy approach and let AI do the handwork, the choice is yours. 
In these top listed apps, you might see that many features and functions overlap and it will end up being a question that 'which app is best for you?' It will be totally up to you as to which app's workflow matches yours and which you like the most. So, all of these might be the best apps for Shopify SEO, however, what's best for you is what best suits your workflow.