Shopify is one of the most popular e-commerce companies, and a great platform to help you start with your online store. However, to start an online store you must focus on marketing your website, for instance, focusing on search engine optimization is very crucial. Shopify, besides being a popular e-commerce platform is also known for its user-friendly features and SEO benefits. So, the search engine rankings of the Shopify store can be easily improved for better visibility. With the help of Shopify SEO Agency, you can create and expand your online business.
However, if you are contemplating whether to hire a Shopify SEO Agency services and what they might really bring to your business. Then, you must keep that thought aside, we are here to help you in understanding why you need Shopify SEO services with its many benefits.
Search engine optimization (SEO) is the process to improve the website's visibility for people's search by optimizing a website's content, technical configuration, and link popularity. So that the web pages or website can be higher ranked in search engine result pages (SERPs), and become more relevant and easily findable for internet users.
Why should you hire Shopify SEO Agency?
Let's talk about the benefits of hiring a Shopify seo company and how outsourcing SEO will help your Shopify store rank higher, increase your traffic, and overall benefit your website.
1. Shopify SEO agencies are knowledgeable.
While you might know the basics of SEO, you may not have the actual experience in optimizing your website. Or you may be applying all the different SEO tactics and see how it works. Your business success must not depend on guesswork, it might backfire on you. So, when it comes to SEO, if you don't have the experience of running an SEO then a Shopify SEO agency is the best option.
Hiring a Shopify SEO company means you get a bunch of knowledgeable, insightful professionals working on your campaign. They are the people who know what they are doing, better than you, and have years of experience working with a wide array of clients and industries. They have access to the latest technologies and explore various tools, strategies, and resources to keep your website updated.
Further, they are well aware of the latest updates and how the online store website works. So, you should hire SEO services for Shopify to get a lot of insights and no guesswork.
2. Experts can improve your store's ranking on SERPs
As you already know due to the internet, online business competition has increased in every sector. So, search engine optimization has become crucial for your website. Without SEO, your website can't gain the exposure it needs to rank high in SERPs. Even if you do the guesswork with SEO, it might not help you reach the goal that you want to reach.
That's where Shopify SEO service agency can help you. They are the only ones who are experts, know all practicalities, and can implement the methods that are crucial for improving your store's visibility on search pages, and improving your chance to reach potential customers or leads. While reducing the cost you need to spend on marketing. Shopify SEO Agency can take your business to greater heights with long-term results.
3. Ensures consistent branding & brand visibility
One of the reasons and benefits to hire a Shopify SEO Agency is that they ensure consistent branding and increased visibility. It's a no-brainer that, a brand is an essential part of your business. It's an image that your audience perceives of your business and gets familiar with. So, if you hire a Shopify SEO company, they will work on keeping your branding consistent across all platforms. Along with that, it helps you get identified by search engines and users on online platforms.
[However, what is the need for consistent branding? Consistent branding matters because it leads to more conversion for your business. When people come across your store, they get to know your brand. Hence, to reinforce your brand, you have to be consistent throughout every digital platform.]
In between, offline and online marketing efforts, it sometimes becomes unmanageable to ensure that your brand looks the same across all platforms. However, when you have experts working on running your SEO campaign, they will ensure that you carry your brand consistently throughout all marketing efforts. In short, Shopify SEO Agency will help you stand out and earn valuable, loyal customers with its consistent branding across the map. Further, increasing brand visibility.
4. It lets you focus on your business niche
It takes a lot of work to create and optimize the Shopify store, you must put in a lot of time, effort, and resources to manage SEO and drive results for the company. If you manage the business, then finding the balance to handle every aspect of the business becomes difficult and in the end, you face a loss. So, by hiring Shopify SEO consultants, you can focus and find time working on managing your niche or business and let them take care of your website's SEO.
You will also not have to worry about optimizing and maintaining your site consistently, or will be less stressed about how your website is performing. Because the experts are there to handle for you what they are good at. Besides, you can dedicate your time to helping grow your physical presence, while the Shopify SEO agency works on expanding online.
5. Get more sales and revenue
One of the biggest reasons to hire an SEO agency is that they can bring you more than just traffic. This means it can get you more sales and drive revenue. SEO Agency focuses on bringing the right kind of traffic by conducting relevant keyword research as per the industry and searchers' behavior. The goal-oriented keywords mean gaining traffic specifically for people who know their wants and are ready to buy them.
SEO experts help your brand by focusing on keywords that will gain sales. They utilize different strategies and planning to enhance e-commerce sites' sales and revenue. SEO takes online businesses to the highest ranking on search engines, which results in more visitors to a website, that have an active chance of resulting in sales and leads to increased revenue. SEO companies provide long-lasting results.
6. Enhance website security
SEO can be risky if you don't know what you are doing, opening doors for spam, viruses, and hacking. One of the reasons for hiring Shopify SEO Agency is that they know what to look out for, to avoid any security breach, and keep the website safe and secure. Enhancing the website's security is an important part of technical SEO and a known way to improve SEO ranking and likely to appear at the top on SERPs.
Search Engines, especially Google has algorithms in place to look if your Shopify store is secure. If your website is not secure, you are putting it at risk along with your chances of ranking higher on search pages. Shopify SEO Agencies monitor tools like Google Analytics, Google Search Console, Bing Webmaster, and more to look out for any problems. Moreover, they also help in keeping your website up-to-date, to ensure they are secure and fast.
7. Keeping up with the latest trends
The field of search engine optimization is ever and constantly evolving. Every month or so you'll come across successful SEO techniques used by businesses that you might have never heard of before. Therefore, a business needs to keep up with the latest SEO trends, so you are not behind in the competition. A Shopify SEO Agency is aware of all the latest trends, they dedicate the time that a lot of companies don't have to research and keep a keen eye on trends. One of the major mistakes, businesses do is sticking to a particular technique that they have been doing for years. If a trend worked for you a year back, doesn't tell that it will work currently. SEO Agency comes to the rescue, based on the latest trends modify your SEO plan.
8. Access to better tools
As we know SEO is an ever-changing process, to keep up with the new trends and techniques and get insights you will require multiple SEO tools. It means you'll have to spend an innumerable amount of money on purchasing or subscribing for tools. Perhaps, you'll have to spend money on providing training to your in-house team with all the latest changes constantly. It becomes a lot of expenditure to spend on, not necessary all businesses could afford.
However, if you hire a Shopify SEO agency, you will have access to all tools. A good SEO agency will have all the necessary tools in its arsenal that it will use to devise strategies for its clients.
9. Time and Cost-Effective
SEO takes a lot of time and effort that most business owners and managers don't have. SEO is a continuous process that requires intensive research, regular updates, optimization, and whatnot. However, if you outsource SEO to an agency, you get professionals working on building your online brand, saving your time to focus on other work and producing quick results.
As mentioned earlier, along with time, working on a website's SEO takes significant and ongoing investment in software, equipment needed to build a team of in-house SEO Professionals, and other resources. One of the other reasons to hire an SEO agency is that they are cost-effective, with a much lower cost than in-house services you will get a team of professional services that may also handle various aspects of digital marketing.
10. Get Data & Analytics to fine-tune business
There are many businesses that already rely on data analytics tools like Google Analytics to monitor their site's KPIs and traffic. So that they get a much better understanding of their customers and expand their company based on the data. However, without deep insight into the SEO strategy, they won't be able to fine-tune the data and get proper insights. So, why you should hire an SEO company? It's because they will use Google Analytics to monitor page performance, see why certain site pages are struggling, and will know how to feed back the data into the SEO campaign they run for you.
The professionals can watch organic traffic with the data from Analytics and Search Console from time to time. Further, update you on where your business is growing or areas that are struggling. The Shopify SEO Agency will monitor search traffic data, impressions, and click-through rate. Additionally, they will help you define your ideal target customers, what content or products/services are leading to conversion, and more. You can improve your business in that particular direction as per the data.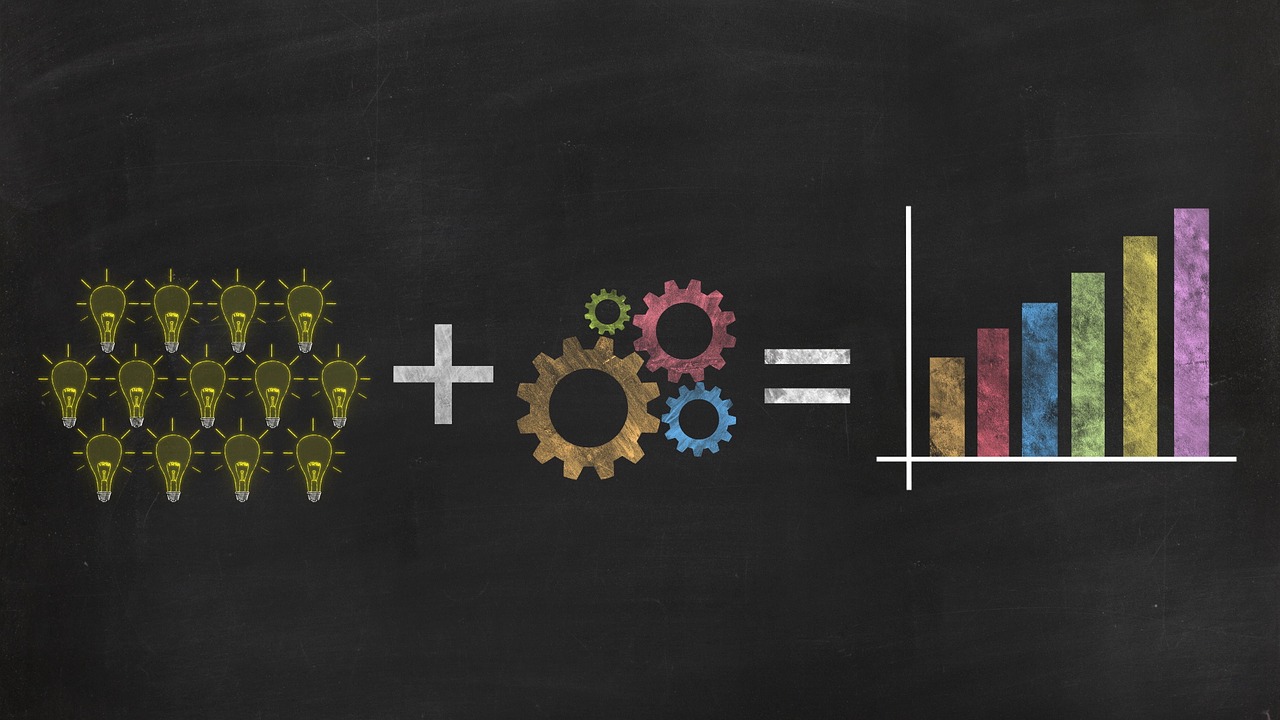 How to find the right Shopify SEO Agency/Expert?
When it comes to finding the right Shopify SEO Agency, you want to do it smartly and logically. It is not a one size fits all situation, you'll have to decide subjectively whether a particular company is suitable for you or not. Here are five steps that you can look into while finding and choosing the right SEO services for yourself.
1. Know your goals and desired outcomes.
You must identify the area of your online website that needs work and what are the outcomes you want to see. Do a detailed research work and then look at selected agencies' services. See whether their services are aligning with your goals and select the ones that offer services for your problem.
2. See what the SEO agency is offering
There are thousands of SEO agencies in the market. However, you must not go in blind, you first should see what the companies are offering. Pay attention to what they are guaranteeing you, because if a company says they provide a guarantee for a certain place in the SERPs, a certain number of visitors, or anything as such. Then know that nothing in SEO is guaranteed results. Look for a company that follows the search engine guidelines for quality of work and optimization process.
3. Know about the company's past reviews, case studies, and testimonials.
Performance matters, based on concrete, reliable proof your business can go into partnership with the company. Or you can know whether they are the right fit or not.
4. Schedule a consultation
Through a call or face-to-face consultation, you can know more about the company. Ask them valid questions like about their experience in the industry, when can you see the results, how they work, and more.
5. Discuss Pricing
Before investing in any SEO Agency, you must finalize your marketing budget and discuss the same with the company. You need to inquire and see their package deals and price ranges and whether you can afford them or not. Also, you must decide will the deal with the required cost will be useful for you or not.
Expert Shopify SEO Services- JustHyre
JustHyre is the expert Shopify SEO service agency at your fingertips! The agency is here to help you drive more traffic to your shop and boost sales on autopilot. They are a team of experienced professionals, who have all the tools and strategies to drive your website to rank higher, get traffic, and drive towards sales. It helps you to have a well-planned Shopify SEO strategy in place, then creates a powerful presence on SERPs. Further, assist you to present from your Shopify store to potential customers the best products, and services you have to offer.
JustHyre through the step-by-step analysis does website SEO, to start with, they review and set up the store's SEO during the first month of their service. Followed by performing off-page optimization activities. JustHyre Shopify SEO service provides on-page optimization like image compression, site map creation, interlinking, etc. Moreover, they are not just any SEO Agency, they are a full-fledged digital marketing service provider. Along with providing SEO, they also provide other marketing services – content marketing and social marketing.
To know more about their services you can book free SEO audit call.
Conclusion
You know now why you should or must hire a Shopify SEO Agency this year. To sum it up, SEO is the key aspect of digital marketing and if you already have a Shopify store or creating one then optimizing your store's SEO is key to success.
Besides, investing in an SEO company will yield desirable results for every industry. However, you should ensure before going further with any particular agency that they are trusted, and provide the services that can help you achieve your desired outcome. A good company will implement strategies and campaigns that work in your favor. Moreover, will enhance your search visibility, boost your chances of reaching out to potential clients/customers, and most importantly saves your time and budget.