Have you ever experienced continuous less traffic and engagement on your website, that resulted in low SEO ranking and therefore, low conversion rates (especially in e-commerce websites like Shopify)? If yes, then you might also know the reason behind it is, either complicated website navigation or slow loading website.
However, in this article, we are going to discuss the solution for the latter problem. Though you will find many reasons behind the low server website, here you will find the solution for the most underrated issue that is "unoptimized media files or bulky sized files", mainly faced by almost all websites. Besides, it might be the reason for your slow-loading server right now.
To know how to compress images in Shopify with the help of the best app in Shopify i.e, Image Doctor-Image Compression app, and therefore boost traffic, read the article.
To resize and compress images in Shopify go to the Image Doctor app (Smart photo resize and cropper).
Click on the "Add app" and log in to your Shopify store
Then install the app in the Shopify store.
Once the app is installed, go to Apps > Image Doctor and you can then start to compress images in the Image Doctor.
Now, the first step is to compress product images. For that, select the product you want to compress.
Click on the "Compress" option and it will constrict your image automatically.
Further, to resize the product image click on the "Resize" button and it will open up to a dialogue box where you have to image resize manually. Then, select your preferred scaling options, pixel or %, and enter the width or height for the same.
Then click on the "Apply" to set the resize product image.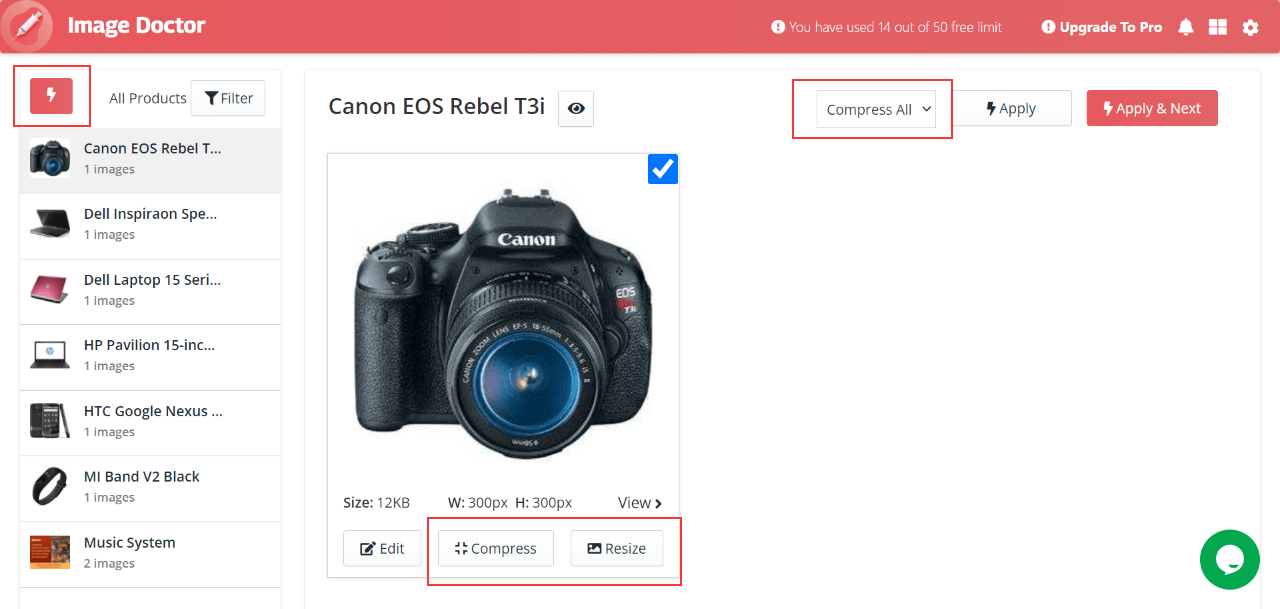 To resize and compress Shopify images in bulk, select "Compress All" or "Resize All" and click on the "Apply" button.
You can also click on the bulk all images resize/compress button at the top left corner (as shown in the picture above).
This is how you can compress images in Shopify with the help of the Image Doctor app for a better seo score.