A sitemap is a directory or list of pages on your website that contains information about your site's public web pages. Sitemaps are used by search engines to identify all the information on your website. It also tells search engines which pages are most important on your site.
To submit or change a sitemap on the Shopify store, "SEO Doctor – Shopify SEO App" is the best option. It automatically connects to your Shopify store, also this sitemap generator helps you to be at the top of the search engine results page by displaying index percentage, warnings, and last site update. 
Now, let's guide you on how to edit a sitemap in Shopify within a few steps through the SEO Doctor app.
To submit a sitemap for the Shopify store, go to SEO Doctor – Shopify SEO App.
Once there, hit on the "Add app" button, it will then ask you to log in to your Shopify store. To proceed further, enter your Shopify URL and click on the login button.
(Note: If you don't have a Shopify account then go to shopify.com and sign up for a free trial. After 14 days you have to upgrade with premium plans.)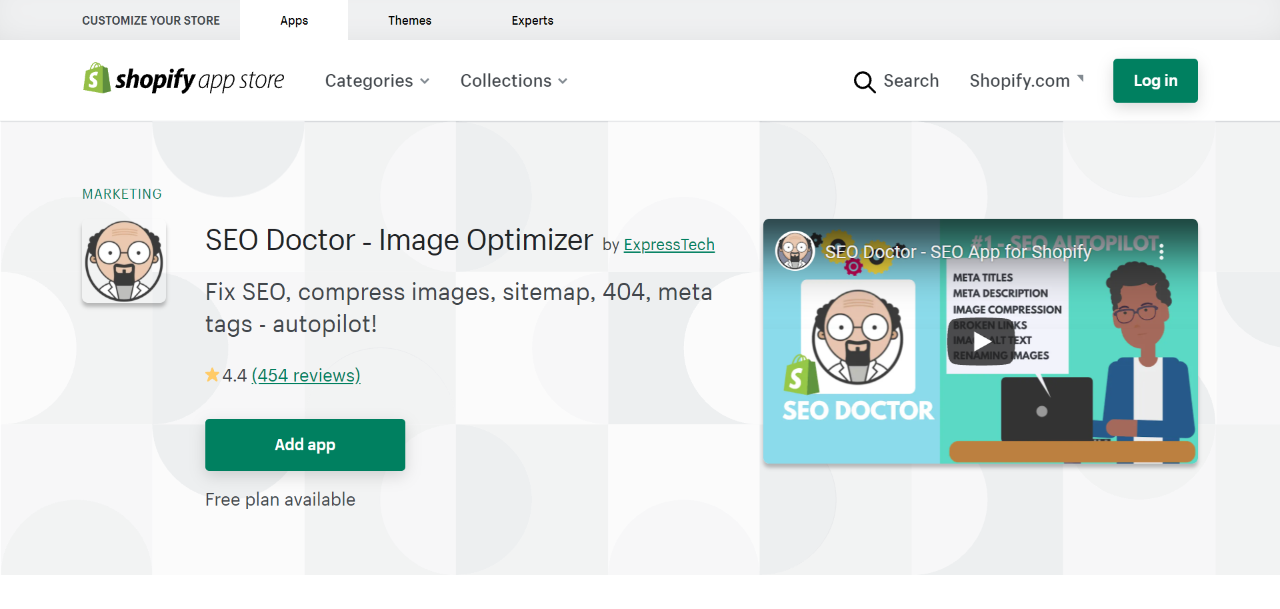 Then click on the "Install App" to install the SEO Doctor App on your Shopify store.
Once the app is installed, navigate to Apps > SEO Doctor and it will take you to the SEO Doctor Dashboard.
Now, navigate to "Sitemap" and you'll see a warning indicating that, connect your Google Search Console Account to your SEO Doctor before you can submit your sitemap.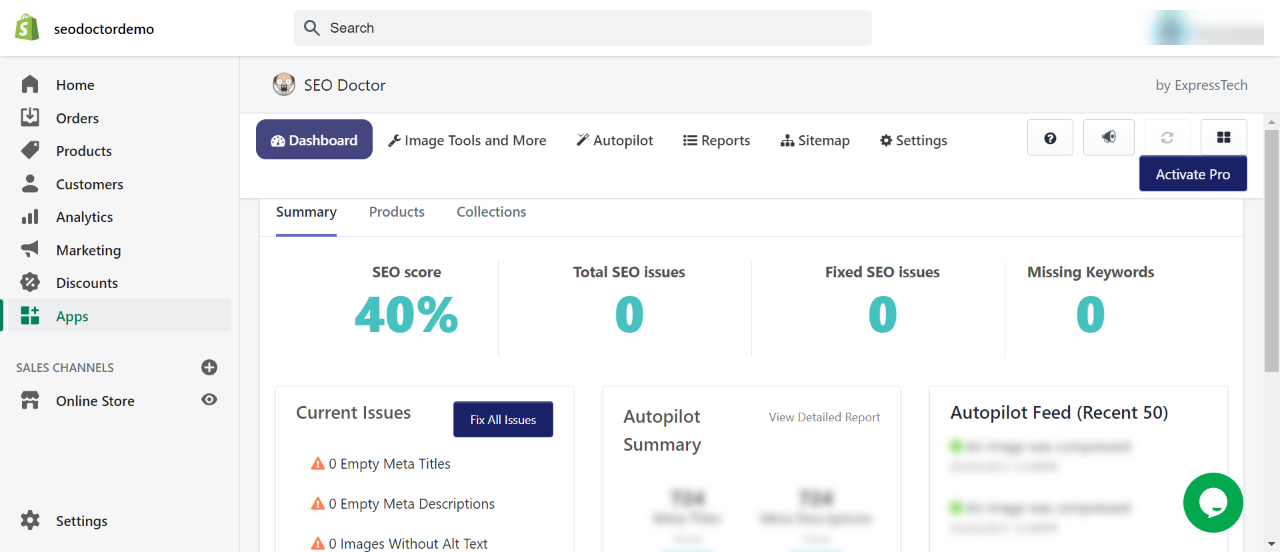 To connect, click on the Settings > Google Search Console and hit the "Connect" button.
After Search Console is successfully connected, you then again have to go to the "Sitemap" to submit your sitemap for indexing.
You can find Pages Submitted, Pages Indexed, Index percentage, Sitemap warnings, and Last Google update for Pages, Products, Blogs, and Collections.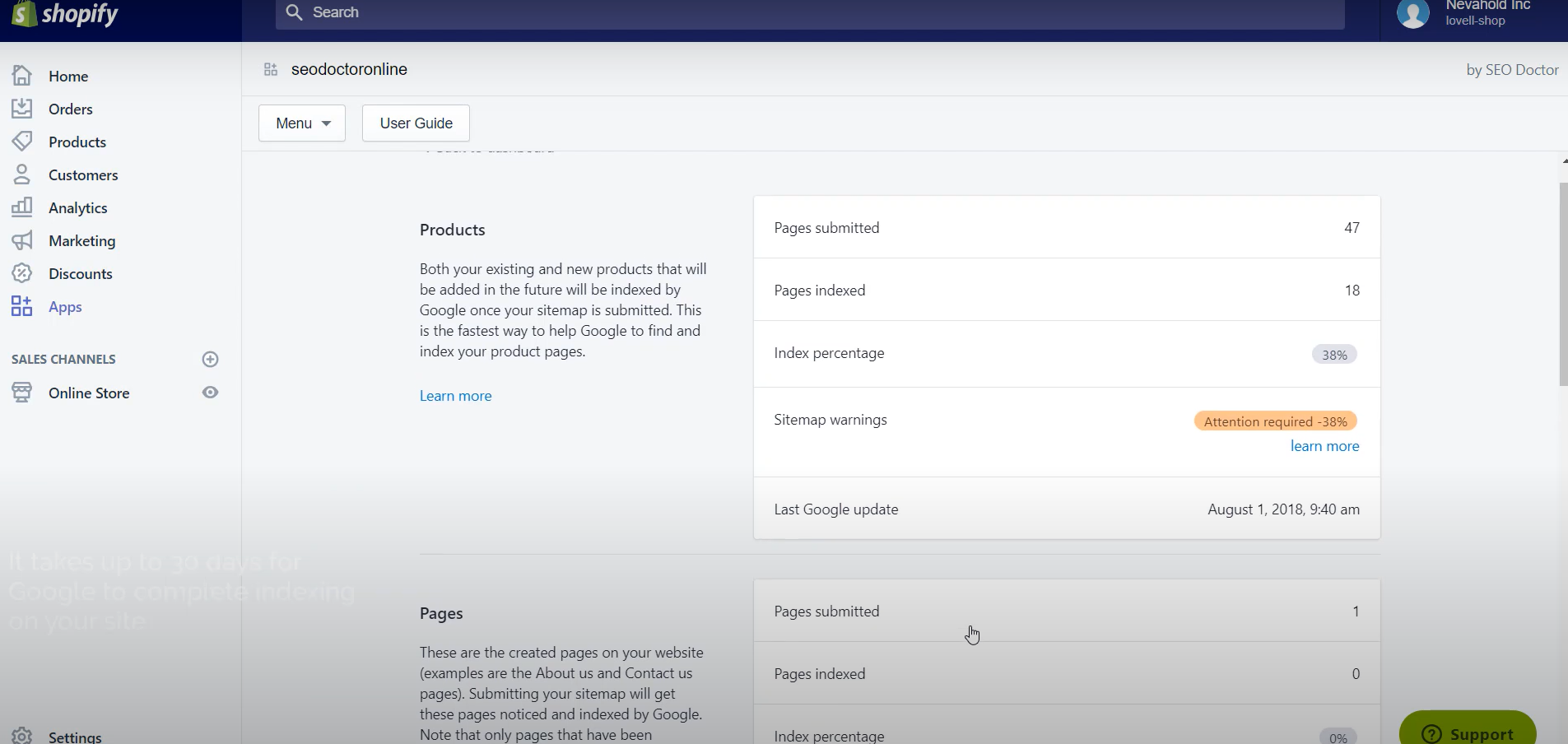 This is how you can submit a sitemap and based on the percentage index you can change the sitemap on Shopify.
*You can upgrade to premium plans of the SEO Doctor app to obtain full features of sitemap submissions and other features of the app.