Increasing your search engine rankings and website traffic does not just include writing keywords specific articles. Other elements also play a huge role in SEO, like alt texts, compressing images, and renaming them. Image renaming optimization with specific targeted keywords is an important step for attaining a higher organic ranking and SEO-friendly webpage. 
If not through your article, chances are higher that users will come to your webpage based on the image and its name on search engines. E-commerce websites also optimize their images to increase their websites traffic and gain a higher organic ranking in search engines like Google.
In this tutorial, we are going to explain to you how easily you can rename an image(s) in Shopify to optimize your website. You just need the help of the best Shopify SEO app – SEO Doctor, this app will help you do a quick image rename in Shopify. 
To rename an image in Shopify, first go to SEO Doctor – Shopify SEO App.
Then, hit the "Add app" button and log in to your Shopify store by adding the URL and clicking on the login button.
Further, click on the install app to download the SEO Doctor app in your Shopify store.
Once the app is installed, navigate to Apps > SEO Doctor and it will take you to the SEO Doctor Dashboard.
Navigate to the "Image Tools and More" section, from there go to "Rename Images" for image optimization.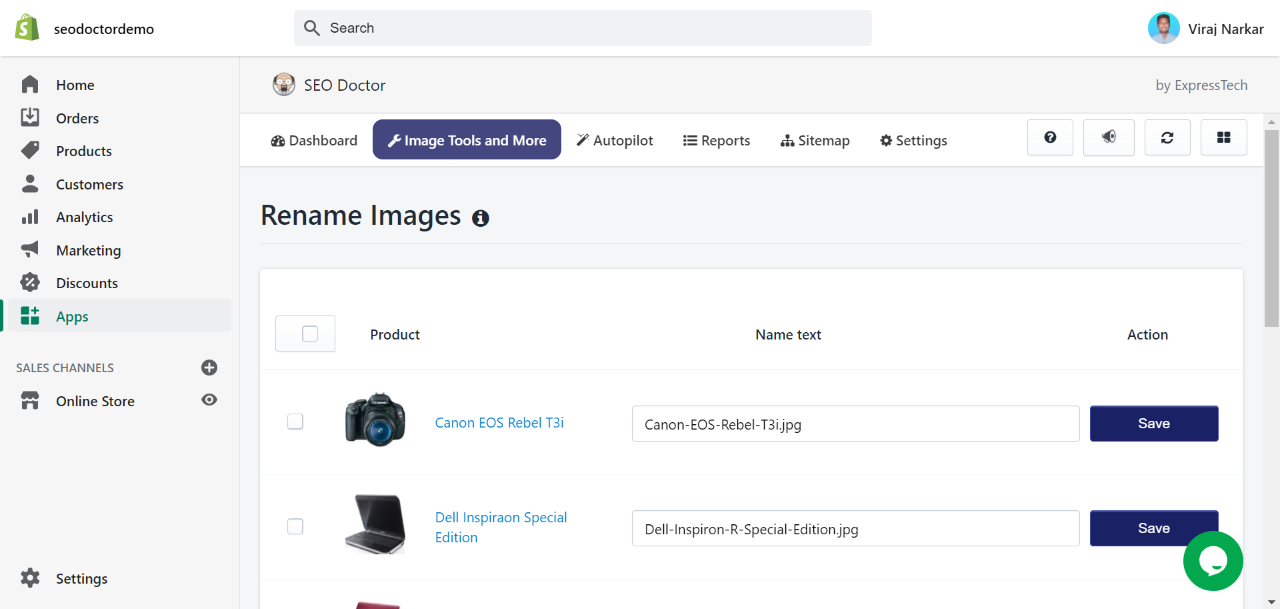 Under "Rename Images" select any products and rename them. Further, hit the "Save" button when done with Shopify image rename.
SEO Doctor – Shopify SEO App makes it easier for bulk image rename, you can upload pictures in bulk and rename as many of them and as per your convenience.
This is how just in a few quick steps you can rename an image in Shopify.