Are you stuck and struggling to get more visitors to your site and confused on how to overcome those frequent SEO issues and rank your page in Google Search results? Let us be frank we all have been in this situation. We will address the issues asap. SEO for your Shopify is not that difficult when done with the right tools.
Well then SEO Doctor is the app for you. It identifies and fixes all SEO issues that you need to fix in order to help increase your store's SEO rankings and traffic. Its Autopilot mode takes care of all SEO issues without your help automatically.
Also Read: Top 10 Best Shopify Apps for Product Feeds [Compared]
Here we will discuss some manual tools of SEO Doctor which will help tweak your site's SEO. The below image depicts the SEO Doctor Dashboard.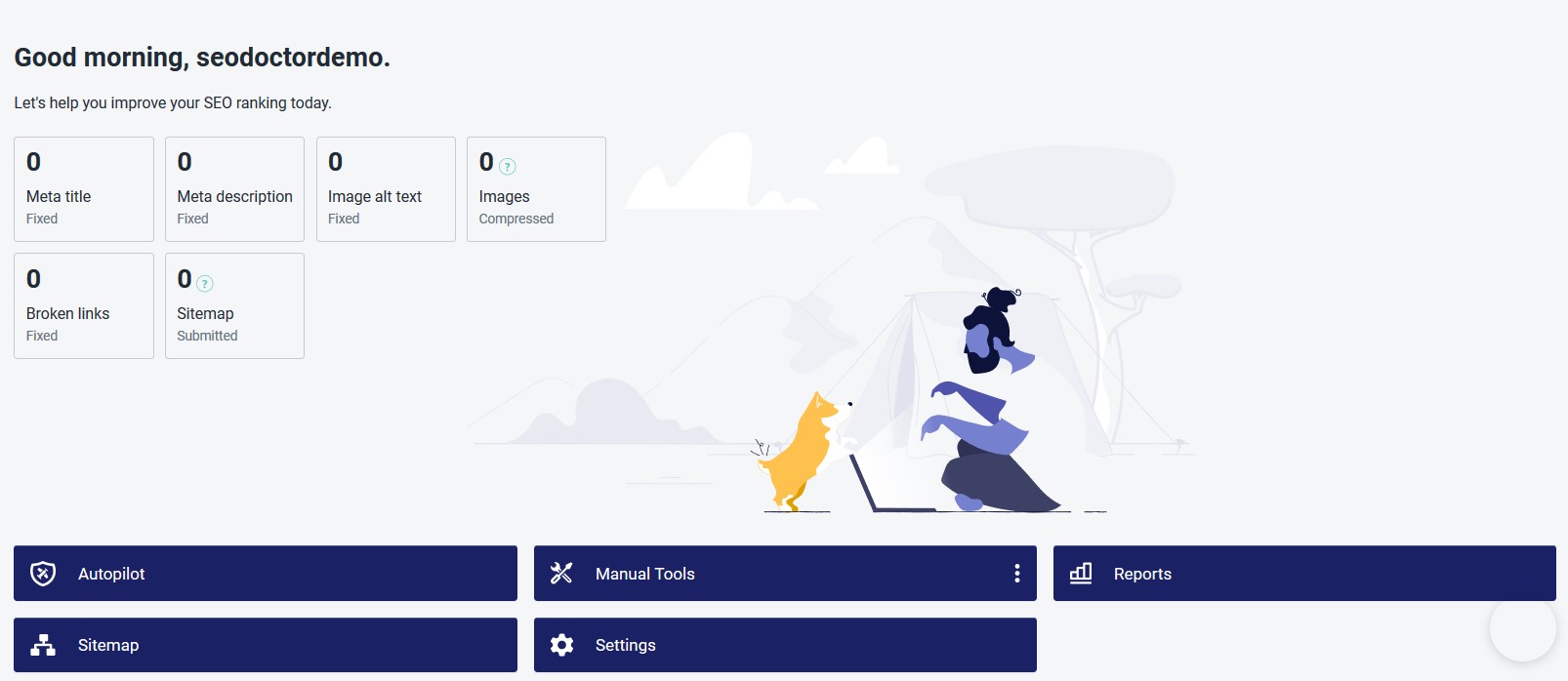 First step in Manual Configuration comes the Page Auditor.

Page Auditor
Product Pages Optimization
Product Pages Optimization lets you to individually optimize the product pages covering all the aspects of Product pages SEO. Optimizing your product pages will greatly improve your product's ranking on Google. Select a product and optimize it to improve its ranking.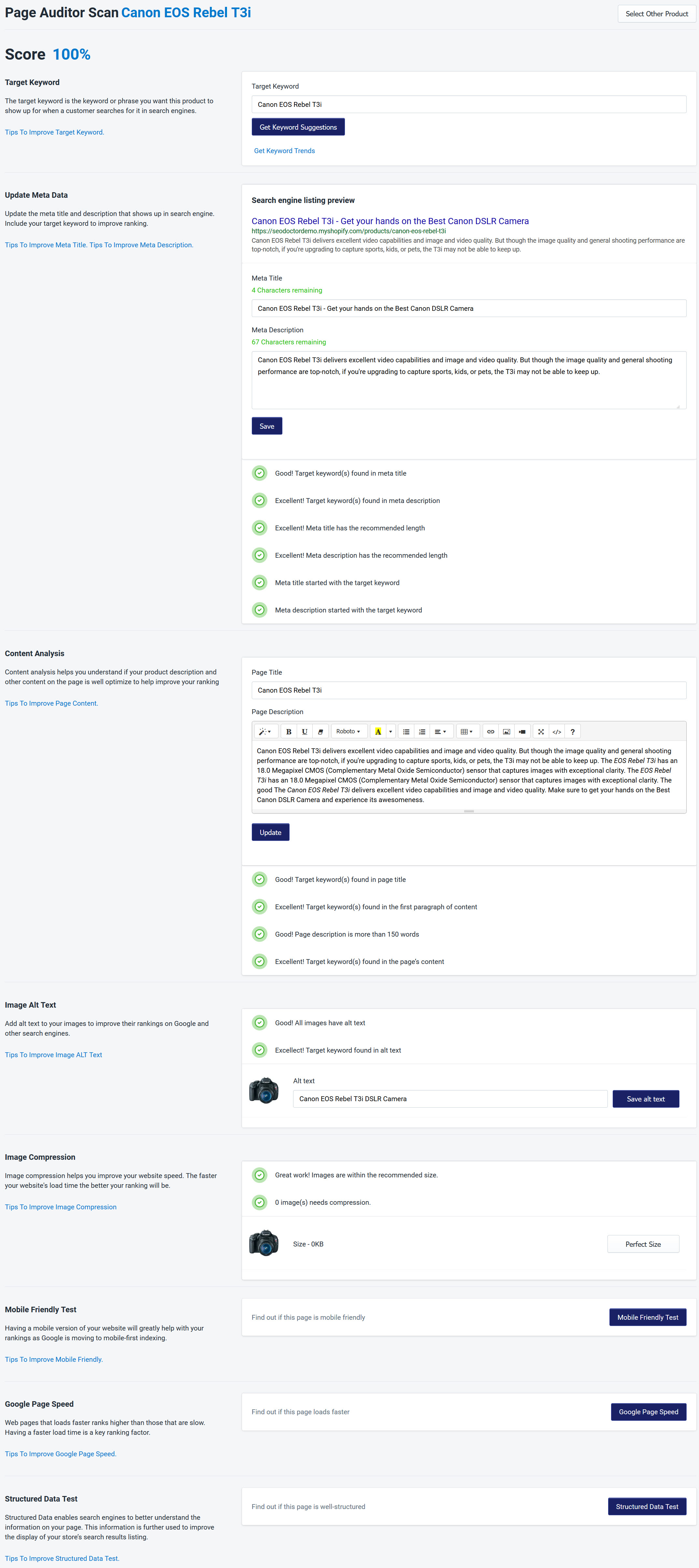 The above image depicts The Page Auditor Scan of a sample product. The best part is that you are presented with a Score of how good is the SEO of that particular product page. Higher the SEO Score, Higher are the chances of it performing better.
Target Keyword
The Target keyword field lets you set the Target Keyword. The target keyword is the keyword you want this product to show up for when a customer searches for it in search engines. Click the Get Keyword Suggestions to get improved suggestions.
Update Meta Data
You can update the Meta Title and Meta Description that shows up in search engine. Here you need to Include your target keyword to improve ranking. Make sure to follow all the said suggestions.
Content Analysis
Having a good quality and precise content is a must. With Content Analysis you understand if your product description and other content on the page is well optimize which helps improve your ranking.
Just not that, but you also can edit the Image Alt Text, Compress Images, Test and make your product pages more Mobile Friendly, Test for fast load time with Google Page Speed and improve the display of your store with Structured Data Test.
Collection Pages Optimization
The same goes for the Collection Pages Optimization where it helps customers find the products they want easily. Optimizing your collection pages will greatly improve it's ranking on search engines so your customers can find your products easily.
Image Alt Text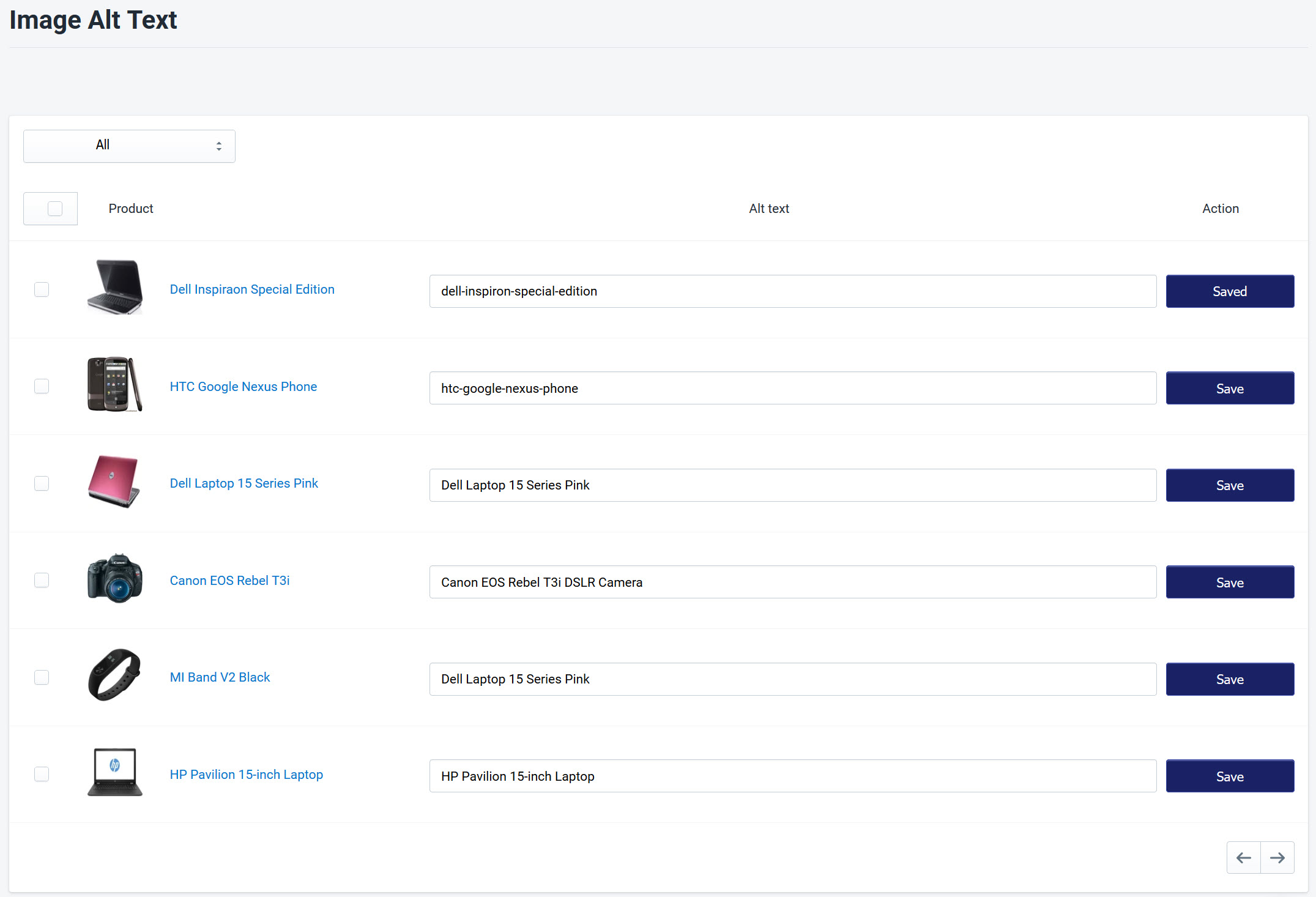 In the Image Alt Text menu, you can set the Alternative text for all of your product images. Alternative Texts are useful when the user in some cases cannot see the actual image, so they are presented with an alternative text to describe the missing image. Also, it helps to rank images in the image search results.
Rename Images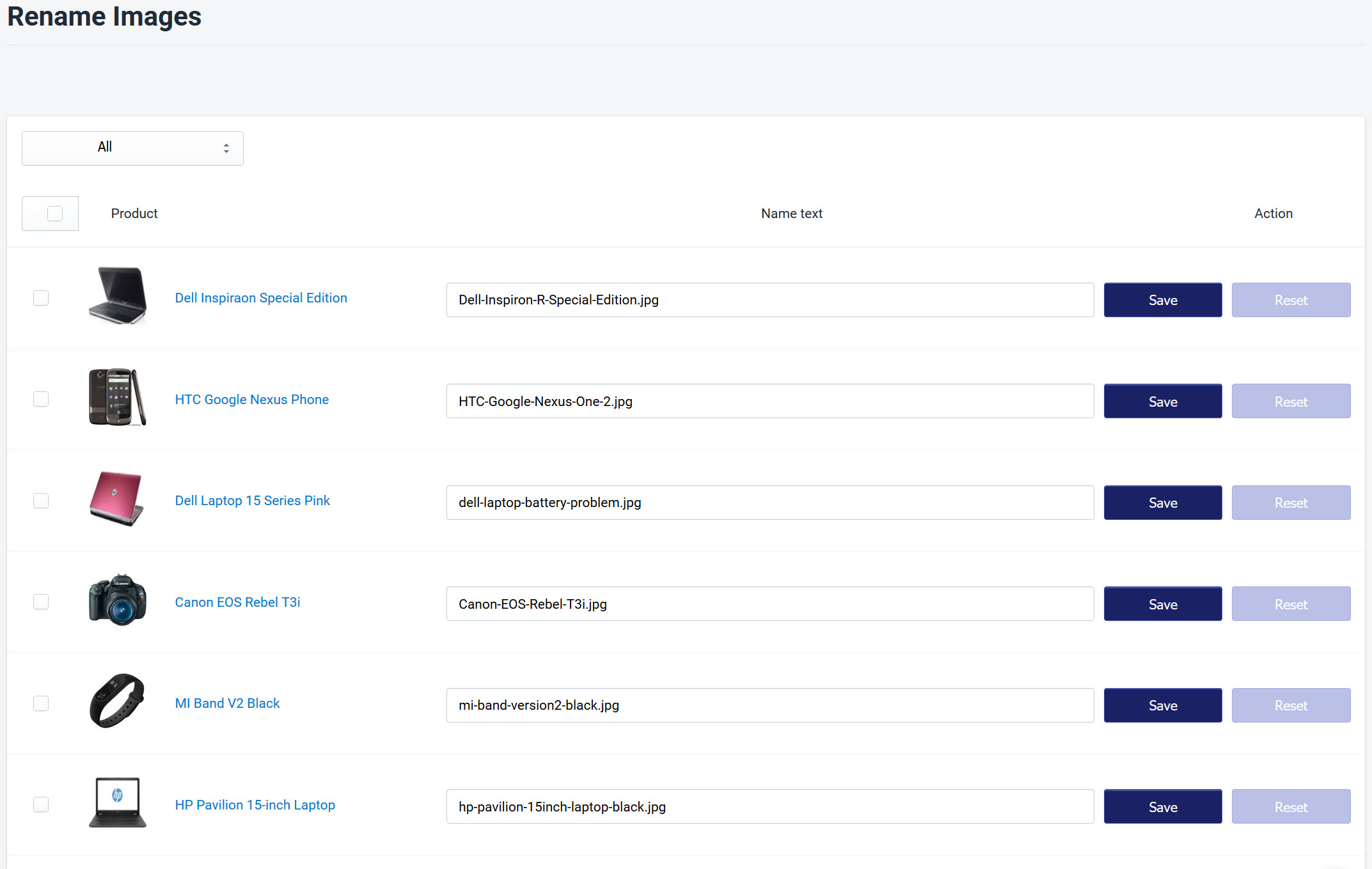 In Rename Images Menu, you can rename individual product images. Naming images with proper and short names is essential and helps search engines to know what the image is about without even looking at it. Make sure you use your focus keyphrase in the image file name and not a default name something like DSC548.jpg
Image Compression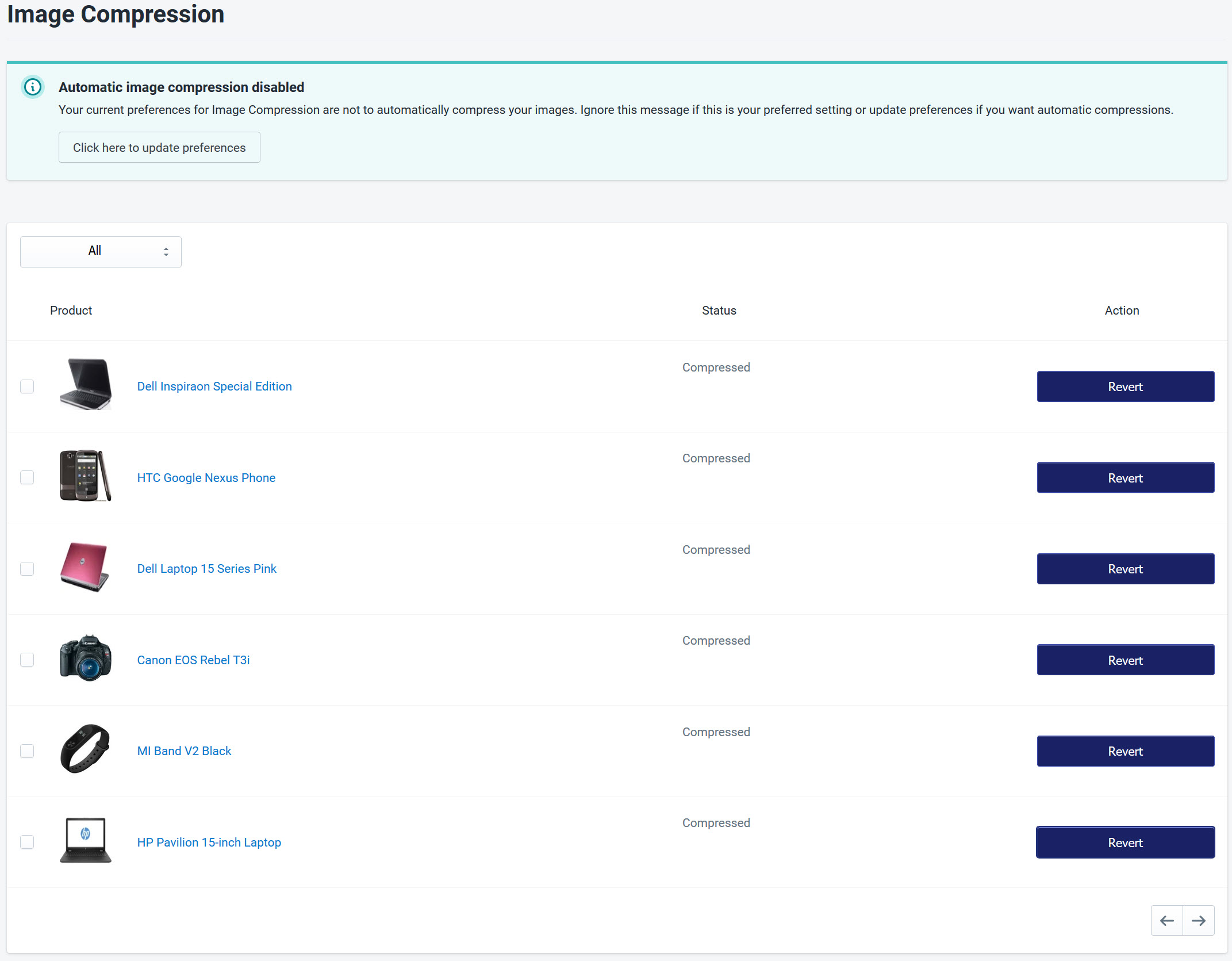 In SEO Doctor you have the option to automatically get the images compressed by enabling it in the Autopilot mode. Though, you can manually compress them individually. Compressed images load faster which in turn helps to increase the page-load speed.
Broken Links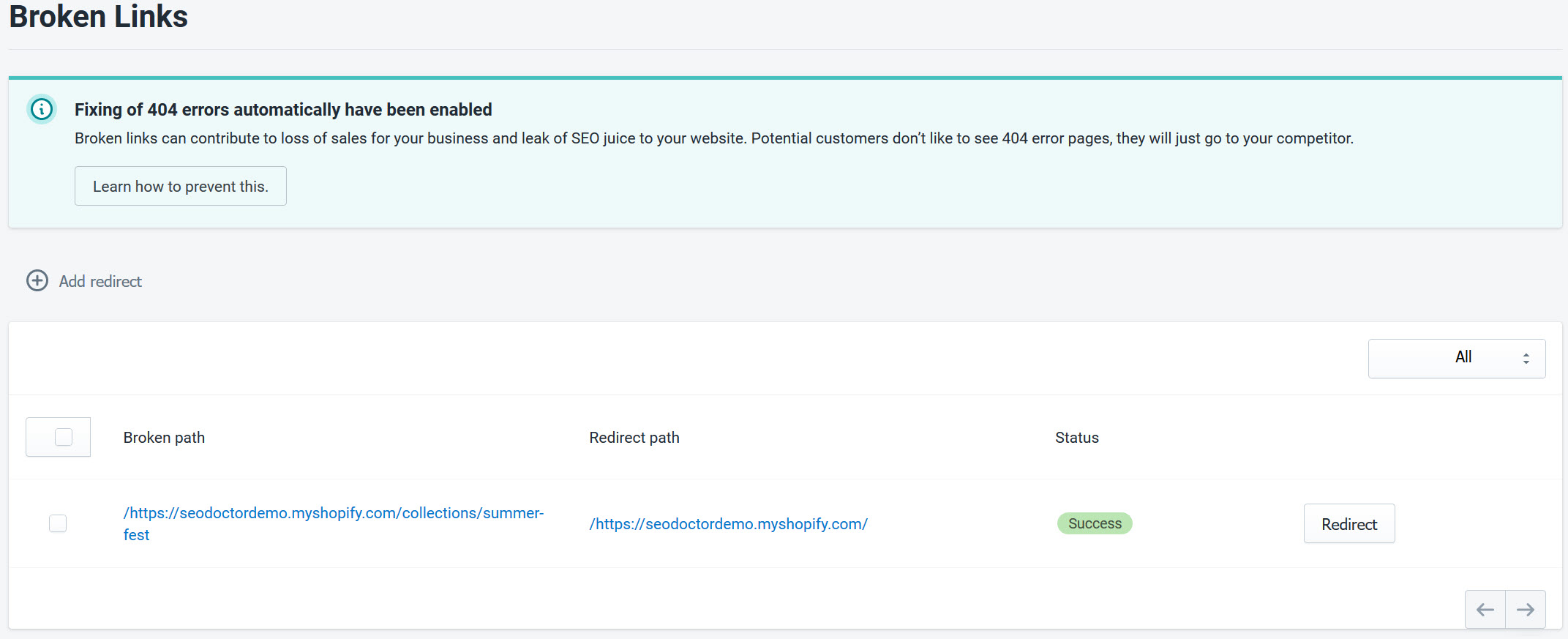 Broken Links can be a major setback to your online store as it breaks the trust of the visiting customers and sends a bad impression. Potential customers don't like to see 404 error pages, they will just go to your competitor. With SEO Doctor you can manually fix broken links and set a redirect path.
That's it for the manual SEO with the SEO Doctor Shopify SEO tool, do check out How to automate Shopify SEO with SEO Doctor?. Share your thoughts in the comment box below.